Fresh Start with Dr. David
Podcast
The "

Fresh Start

with Dr. David" Podcast (Everywhere that Podcasts are available!)
The "Fresh Start with Dr. David" Podcast is a podcast where I'll be introducing and chatting about a variety of topics related to mental health and wellness, psychiatry, medicine, health, wellness, diet, nutrition, life, life direction, life purpose, self improvement, self development, self awareness, insight, personal growth, personal and professional development and evolution, technology, American living and a host of other topics.
During Fresh Start with Dr. David Podcast Episodes, I will also talk about my approaches to mental health and wellness, the concepts that I use across my practices, and topics of interests from my current books and any upcoming books.
My reason for starting the Fresh Start with Dr. David Podcast is my firm belief that the current mental health and wellness system in the United States is really not a system. And, It's BROKEN. It's a group of frequently unaligned and unconnected parts that usually fail to synchronize, leaving patients lost, confused and exasperated. In addition, unfortunately, our healthcare system & our mental health system are so married to the pharmaceutical industry that it's practically impossible to separate them from one another. Our healthcare and mental health care systems are generally focused upon addressing the symptoms of problems, conditions & disorders, but they often fail to address the underlying root causes of those symptoms, which also frustrates and exasperates patients.
In our mental health realm, patients are often prescribed medications that are not only tolerance building & habit forming, but directly & quickly lead to dependence & addiction, and unwanted side effects. In many cases, these patients are never informed about the potential of these medications to lead to tolerance, habit formation, dependence & addiction. Physicians are first asked to "Do No Harm", then tasked to "Do Good." However, when you marry that with industries (insurance companies, pharmaceutical companies, etc.) whose primary goals are profit, then it leads to a number of conflicts of interest that the healthcare industry does not seem to want to address.
In the present age, it seems to lead to the belief and policies that support it that the answer to all of life's problems is to simply take a pill. I don't believe that people need more pills. I believe that people need better answers and real solutions that get to the root causes of their problems & symptoms.
I also believe that the medical education & training systems in America are broken, to the detriment of patients. I believe that many children, adolescents & young adults are not receiving the basics & foundations to be resilient in an ever complex & competitive world that increasingly requires more & more in order for resilience & success to be created.
Finally, I believe that in many ways humanity needs to return to the basics of human life & decency, including the concepts, characteristics, traits, values, beliefs & foundational principles that define the best of who we are as a species.
Find Out More about LIFE ADVICE 360 ™ Today!
Get 2 Months for FREE if you sign up TODAY!
LIFE ADVICE 360 ™
Quick, Sound Advice when you need it the most

Dr. David, Atlanta's Top Life Coach, has just created LIFE ADVICE 360 ™, the most affordable life coaching, life advice, and self-improvement service available (with plans starting at just $25 per month)!
Dr. David Wright (Dr. David) is an MD and a Holistic Mental Health Practitioner who's been providing clients with life coaching, cognitive behavioral therapies, and self-improvement techniques (including hypnosis) for almost a decade. Dr. David is the author of 2 self-improvement books and 1 diet, nutrition, and weight loss book, "The Nutrient Diet", and is a speaker for several organizations, including Amerigroup Insurance.
Dr. David has received over 100+ 5-Star Reviews from his clients. Dr. David sees a variety of clients with a wide range of life issues (life direction challenges, depression, anxiety, panic symptoms, ADHD, relationship issues, career frustration, occupational burnout, addictions, etc.), ranging from professional athletes, movie industry professionals and television actors to physicians, attorneys, IT professionals, CEOs and engineers to teachers, secretaries, administrative assistants, flight attendants, construction workers and housekeepers, and everything in between.
Dr. David has been featured in The Atlantan Magazine, Modern Luxury Medicine, Psychology Today, Doximity, Blue Ink Book Reviews, Clarion Book Reviews, Yahoo Finance, Google Business, Fitness Trainer Magazine, Amazon, Pandora, YouTube, Barnes & Noble, Audible, Audible Podcast​s​, Apple Books, Apple Music, Apple Podcasts, Google Play, Google Podcasts, Chapters Books, Blackwell's Books, iHeartRadio, LinkedIn, Twitter, Facebook, Instagram,  Yelp, Find Health Clinics, and local chambers of commerce.
Since the COVID-19 Pandemic, especially with rising interest rates, inflation, and price gouging, people are looking for more affordable ways of getting life coaching, life advice, and help with life challenges and daily crises. Many Americans, especially since COVID-19, feel frustrated, overwhelmed, stressed out, exhausted, and burned out with life's everyday stressors, annoyances, nuisances, and challenges. With LIFE ADVICE 360 ™, you'll receive quick, sound advice conveniently from the comforts of your home without the need for an office appointment or having to drive anywhere (and deal with traffic).
LIFE ADVICE 360 ™ is a convenient way for you to get help navigating weekly and monthly challenges if you have had to take a break from regular life coaching or therapy sessions due to financial reasons or because of other factors that limit your ability to be actively engaged in a comprehensive life coaching, mental health, self improvement, or wellness program.
LIFE ADVICE 360 ™ gives you sound, wisdom-backed, experience-based, professional advice from Dr. David quickly, easily, and affordably at any time.
LIFE ADVICE 360 ™ gives you weekly/monthly life coaching emails, recommendations, and motivational support.
LIFE ADVICE 360 ™ gives you Goal-Centered, Self-improvement Subliminal and Paraliminal Audio Programs.
LIFE ADVICE 360 ™ gives you advice for general life issues, health and wellness issues, family and relationship issues, mental health issues, career and workplace issues, life direction issues, and academic and studying related issues within 24, 48 or 72 hours, depending upon the complexity of the question.
Sign up for LIFE ADVICE 360 ™ Today!
Get 2 Months for FREE if you sign up TODAY!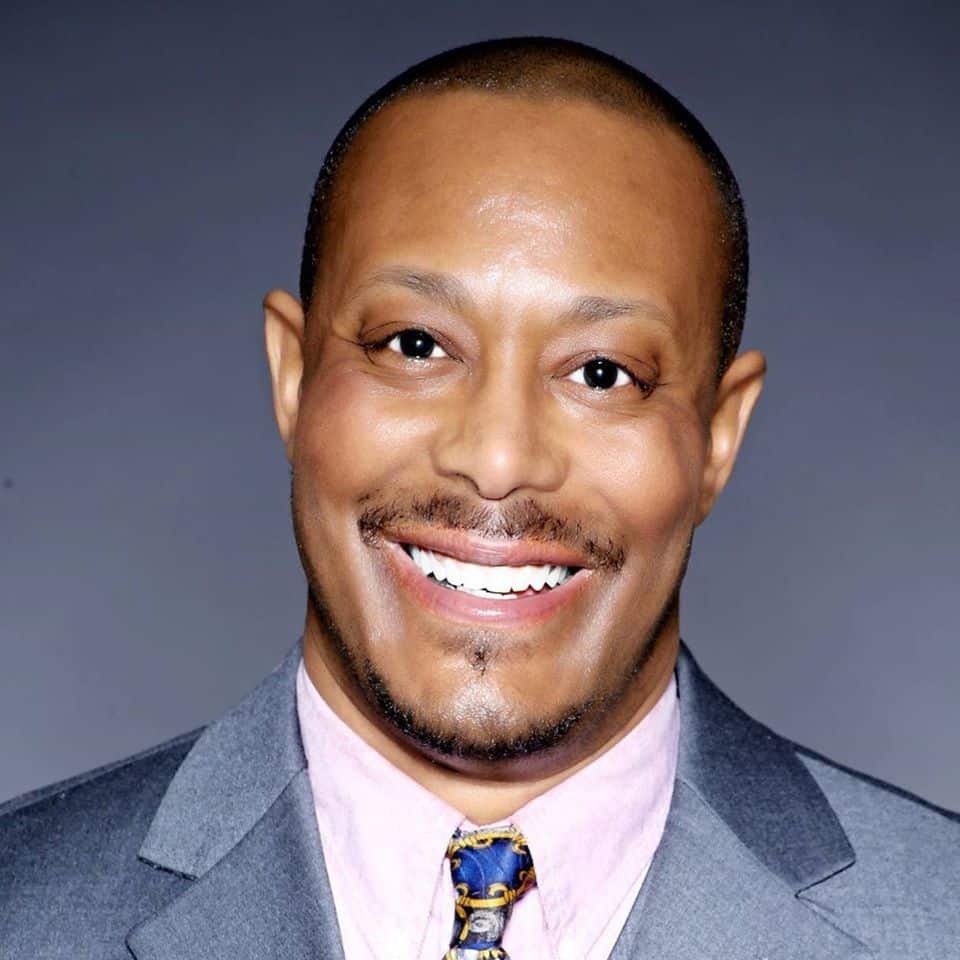 DONATE to the "Fresh Start with Dr. David" Podcast and to The Resilience Project:
In order to help to stop generational mental health issues in America, I've created a non-profit organization (501c3) to help adolescents, teens and young adults deal with life circumstances in healthier and more constructive ways by providing them with life coaching and cognitive behavioral tools to help them cope and develop the mental muscles required to thrive and be resilient in an increasingly challenging world.  Services will be provided to these young people either free of charge or at a significantly reduced rate.  Donations will go to either the podcast or to the non-profit, based upon need.
Create Your

Fresh Start

in Life with the "

Fresh Start

with Dr. David" Podcast

MLC Of Greater Atlanta
Atlanta's Top Mental Health & Wellness Practice:
Holistic
Integrative
Functional
Naturopathic
Psychodynamic

Atlanta Coaching & Hypnotherapy Associates
Atlanta's Best Practice for:
Life Coaching
Hypnosis
Hypnotherapy
Self-Improvement

Atlanta Small Business Incubator
Atlanta's Best:
Small Business Incubator
Small Business Activator
Small Business Development & Marketing Practice

Atlanta Health & Wellness Coaching
Atlanta's Top Practice for:
Weight Loss
Lifestyle
Diet
Nutrition
Health & Wellness Coaching

Atlanta Academic Achievement
Learning Skills
Tutoring
Test Taking Strategies
Academic Improvement
(Doctor of Medicine Degree [i.e., M.D.])
Board-Certified Hypnotherapist, Board Certified NLP [Neuro Linguistic Programming] Practitioner, Board Certified NLP [Neuro Linguistic Programming] Mental Health Coach, & Board-Certified Time Line Therapy ® Practitioner—specializing in Holistic, Naturopathic, Integrative, Functional, Non-Pharmacologic, Non-Psychotropic, Psychoanalytic, Psychodynamic Methods & Techniques
Atlanta's Best Life Coach, Top Hypnotherapist, & Best provider of Cognitive Behavioral Therapies and Methods (with a Holistic, Naturopathic, Integrative, Functional, Psychoanalytic & Psychodynamic Approach)
*As featured in Psychology Today, Doximity, The Atlantan Magazine, Jezebel Magazine, Modern Luxury Medicine + Doctors Magazine, Natural Awakenings Atlanta Magazine,  Blue Ink Book Reviews, Clarion Book Reviews, Yahoo Finance, Google Business, Benziga, PR Web, Fitness Trainer Magazine, Amazon (Books), Amazon Music (Podcast), Podbean (Podcast), Buzzsprout(Podcast), Player.FM (Podcast), Spotify (Podcast), Boomplay (Podcast), Samsung Music (Podcast), Pandora (Podcast), Podchase (Podcast), Deezer (Podcast), Podcast Addict (Podcast), Simplecast (Podcast), Stitcher (Podcast), Listen Notes (Podcast), YouTube (Podcast), TuneIn/Alexa (Podcast), Barnes & Noble (Books), Audible (Books), Audible (Podcast), Apple iBooks (Books), Apple iTunes (Books), Apple iTunes (Podcast), Apple Music (Podcast), Apple Podcasts, Google Play, Google Podcasts (Podcast), Chapters Books, Blackwells Books, iHeartRadio (Podcast), iMusic, AudioGo, Heal.me, Kareo, LinkedIn, Twitter, Facebook, Instagram,  Pinterest, Alignable, Birdeye, Yelp, Waze, Google Maps, Apple Maps, MapQuest, Yellow Pages, SuperPages, FindHealthClinics, Chamber of Commerce, BloomChase, Calex, Dexknows, City Squares, eBusiness Pages, EZ local, SpeedyLocal, Zoom Local Search, & iGlobal